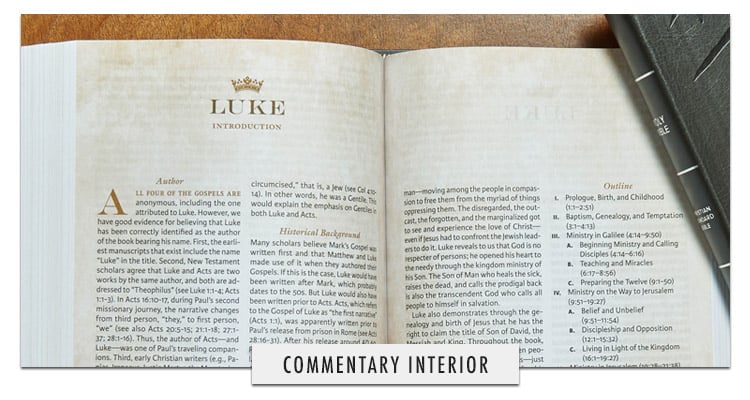 The Tony Evans Bible Commentary includes an introduction to each Bible book followed by passage-by-passage exposition of the entire Bible by Dr. Tony Evans. In addition, there is a special front matter section with introductory resources. The insights in this commentary will help explain God's Word in a fresh way. Applying these truths will empower readers to have transformed lives that then transfer the values of the kingdom of God to others.
The Tony Evans Bible Commentary features the highly readable, highly reliable text of the Christian Standard Bible® (CSB). The CSB stays as literal as possible to the Bible's original meaning without sacrificing clarity, making it easier to engage with Scripture's life-changing message and to share it with others.
Please note that this is not a Bible nor is it a study Bible. This is a commentary that provides verse-by-verse insights on the entire Bible. It is designed to be used alongside your Bible to facilitate understanding and to provide historical and theological context to the portion of the Bible that you are studying.