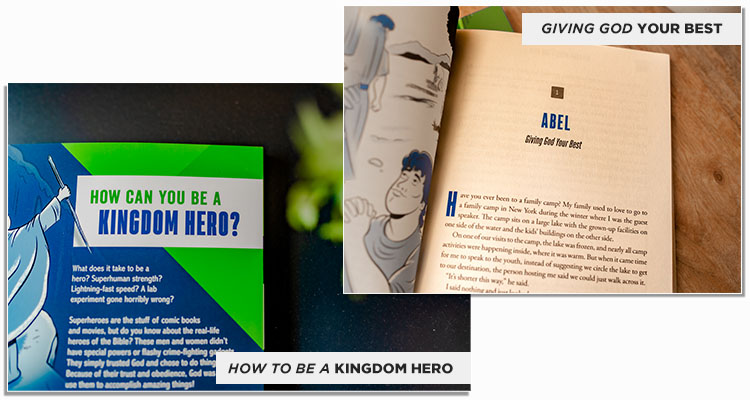 Using examples from the lives of notable men and women in God's Word, respected pastor and Bible teacher Dr. Tony Evans helps children learn what it takes to be a hero for God's Kingdom.
Kids love a good hero story, but few know that real-life heroes, the people who God uses to accomplish His purposes, are simply men and women who trusted Him and chose to do things His way.
Dr. Evans uses the stories of these seven Bible heroes to teach children powerful lessons about following and serving God.
Noah—activating your faith
Sarah—believing the impossible
Moses—making the right choice
...and many more!
Kids will discover how God can use them to achieve amazing things for His Kingdom!